Search engine optimization is one of the most sought-after skills globally. It is an excellent skill that can help your website improve its search engine rankings visibility and boost business. But you can also learn SEO and build a lucrative career.
Whether you're an SEO freelancer or an SEO specialist working for a digital marketing firm, it's a fantastic way to make money online. You can also work as an SEO consultant and help small businesses improve their e-commerce business.
Curious to know how much can you make doing SEO? Continue reading this article to know all about SEO salary so much more.
Average Search Engine Optimization Salary Worldwide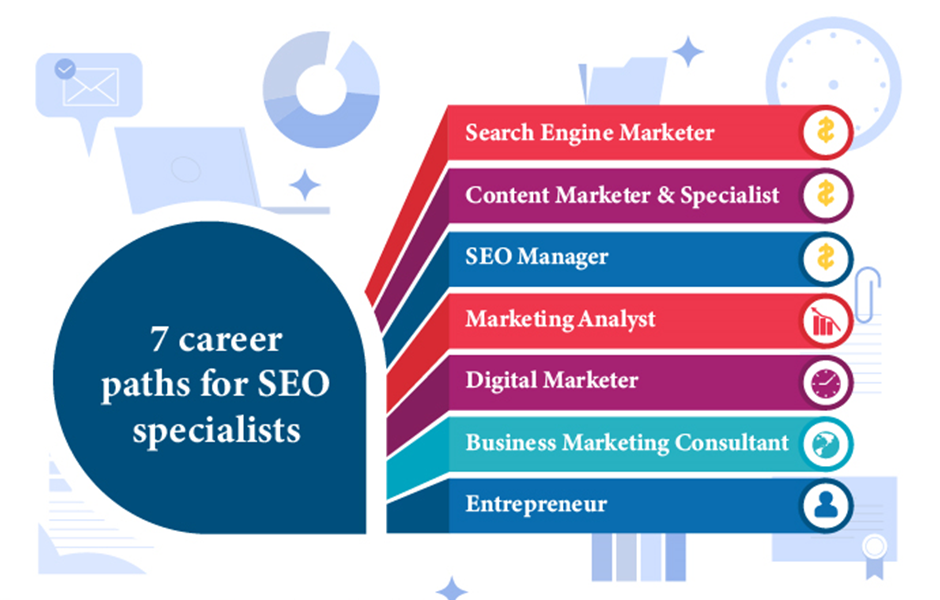 The starting SEO salary for trainees is approximately £18,000, which goes up to £28,000 later. After gaining experience, SEO professionals can earn around £25,000 to £36,000, which involves management and executive positions.
The best in-house positions usually come with a higher SEO salary structure than SEO agencies in London. The salary ranges from £47,000 (for SEO head of departments) to £130,000 (director level designations). So, the base wage is £37,680 for an SEO specialist in London.
SEO researchers (junior position) can earn anything between $30,000 to $60,000 a year in the USA. SEO specialists who work in-house can earn $49,000 a year, whereas SEO managers make around $63,000.
Let's look at average SEO salary structures worldwide –
AU$66,447 to AU$109,508 in Australia
CA$46,847 to CA$76,766 in Canada
₹1,40,000 to ₹15,00,000 in India
Rs 103,000 to Rs 3,000,000 in Pakistan
€22,000 to €52,000 in Spain
All these salary packages depend upon the skill and experience of the SEO professional, and they can earn more money than what's specified.
Benefits of Learning SEO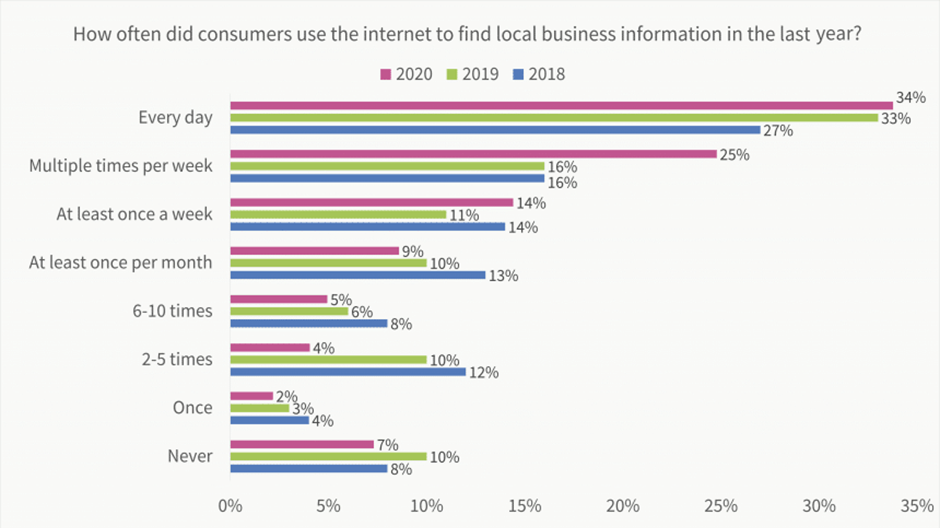 If you search online, you'll find a plethora of ways to earn money, such as running an eCommerce market, writing e-books, and preparing courses. However, you need customers or leads to generate a passive income through these options.
Customers will only find you when your website ranks higher in search results. So, you'll need to optimize the website for gaining organic traffic, which is possible through SEO. Perhaps the most valuable skill that can take your business to another level.
Here are some fantastic benefits of mastering the art of SEO –
It can help your or the client's website start ranking better in search engines, bringing more visitors and business
Enables you to improve brand awareness and visibility, which is crucial for gaining traffic
You can improve the performance of your own business and website without depending upon a third party SEO agency
You can track your website analytics by understanding ad-clicks, page views, and time spent
Learning SEO will allow you to focus more on marketing strategies and strengthening them
Understanding SEO will be highly beneficial in reducing your expenses as you won't spend unnecessarily on paid ads. You can make the most of any marketing initiative as you'll understand whether customers like it via Google Analytics.
So, SEO will help you focus more on your products or services. Besides, you can improve your employment opportunities by working for an SEO agency or SEO freelancer.
Factors Affecting an SEO Specialist Salary
Learning SEO's ins and outs isn't a sure-shot way to become rich or make money online. Many factors are associated with your income, like location and organizational type. Let's have a look at them in detail.
Location
The location from where you work is one of the essential factors determining your SEO salary. The market rates differ from one country to another, and even city to city.
For example, the average SEO salary in the United Kingdom is £42,500 per year, whereas its ₹2,66,000 in India, that's around £2635.807129. If you work in SEO in the USA, the average salary for senior SEO professionals is approximately US$69,629.
Niche
Your income will also depend upon the niche or area where you provide SEO services. You can check out the most lucrative SEO niches in cryptocurrency, babycare, vaping, CBD, nootropics, and oil diffusers.
On the other hand, if you're an SEO expert helping a small business improve its search rankings, your income will be a lot less.
Employment Type
If you have a full-time SEO professional working for a digital marketing agency, your income will be restricted. It's because you won't have the liberty to choose clients or projects.
As an SEO freelancer, you can earn more by pitching your services to multiple clients and companies. Plus, if you use your SEO knowledge to increase traffic and sell products for your eCommerce business, you'll earn more.
Expertise
Another essential factor deciding your SEO salary is your expertise as a professional. If you have 4-5 years of experience, you'll have the appropriate skills to handle various projects. That's why SEO consultants will earn even more than an SEO executive.
If you have the skills and experience, you can earn more than newbie SEO specialists and build a better freelance portfolio.
The responsibilities you've handled will also be vital in determining your SEO salary along with expertise.
How to Make Money Doing SEO?
You must have understood how much you can make doing SEO by now. But what are the ways to start earning? Here are the top ways to make money with search engine optimization and improve your income.
Sell SEO Writing Services
A thoughtful way to earn from SEO is to offer clients content writing or copywriting services. Here, you will increase traffic for companies by optimizing their website content. You can either have a full-time job or freelance as an SEO writer.
There are plenty of SEO jobs on online job portals or freelancing platforms where you can get started. While freelancing, you can either work for many clients or pitch your services to specific companies. The average salary is approximately £21,600/yr in the UK.
If you choose a full-time job, you can earn around £22,500 per year in the UK. It ranges between $44688 and $53927 globally.
Start an SEO agency or offer SEO Services.
Many small and medium companies are constantly looking for an SEO consultant to improve their business revenue. You can start an agency to provide SEO assistance to these companies.
After gaining experience from freelancing or working at an organization, you can do this. The business might include content writing, SEO analysis, and search engine optimization. If you're able to produce good results, you can retain clients better.
As you continue strengthening your portfolio and reputation, you'll fetch more clients and expand your business.
Start an eCommerce Business
You can launch your eCommerce store, sell physical products, and have a stable income stream. The store can sell consumer goods like electronics, apparel, and books. Utilizing your SEO knowledge, you can attract visitors and sell your goods.
It is one of the most lucrative ways to make money, enabling you to develop your business model. You can slowly establish your brand and enhance product quality by analyzing customer preferences.
Also, customer product reviews will help you improve your products. Over time, you can launch more products to scale your platform. As the international eCommerce market is expected to be around $5.5 trillion by the end of 2022, it's a great time to begin your store.
Spread SEO Knowledge
If you have been practising SEO for years and have developed a substantial knowledge base, you can create an online course. You can either sell it as a recorded course on platforms like Udemy or offer live SEO training sessions.
You can promote your course on your social media or your YouTube channel. These platforms will enable you to develop a customer or fan base who'll be more likely to buy the course. For that, you need to offer valuable SEO knowledge regularly.
You can start by posting search engine optimization videos on YouTube or posting relevant content on LinkedIn and Facebook. Whether you're a digital marketer or a freelancer, it will help many learn SEO for free.
All these endeavours will help you promote and sell your online course successfully. In addition, you can also arrange webinars and podcasts on SEO.
Other ways to make money with SEO include –
Start search engine optimized blog and earn from Google Adsense and sponsored content.
Promote products through affiliate marketing on your blog
Dropshiping other's effects on your online store
Offer SEO and keyword research consultancy to businesses.
Wrap Up
Whether you're an SEO expert or SEO freelancer, you can offer your services and earn handsome revenue in this era. But, it is crucial to keep working on your skills and keep refining your knowledge. So, it would be best if you worked on various projects to broaden your horizons.
You can work full time at an agency and freelance on the side to strengthen your knowledge. As Google keeps changing its algorithm frequently, you need to keep learning to keep up!