The race to rank high on search engines is aggressive as ever. First, you learn the basics of search engine optimisation. In the process, you understand the significance of keyword research. But you're still stuck. What gives?
After in-depth research, you might have a comprehensive list of relevant SEO keywords. Still, when you start creating content, a natural question comes forward – 'how many keywords per page should I use?'
If you want to ace the SEO game, you have to find relevant keywords and their proper frequency for SEO. Eventually, you'll see the results with improved search engine results rank. So, to enjoy these benefits, let's understand some proven and valuable tips on keyword density.
How Many Keywords Per Page SEO: A Quick Glance
In short, you should use one main keyword per page. However, factors like keyword stuffing, variations, and page topics impact search results.
Along with one keyword on one page, you should use two to three keyword phrases or variations. Why? Here are some solid reasons:
The benefit of using long-tail keywords
Variety in the content
No need for overuse of the primary keyword
Maximising keyword rankings
If your primary keyword is 'caps Birmingham,' use related keywords like 'Birmingham cap stores' and 'branded caps for men.'
Search Engines and Keywords: A Never-ending Connection
Before delving deep to analyse the common query, 'how many keywords should I use for SEO, here are some vital stats.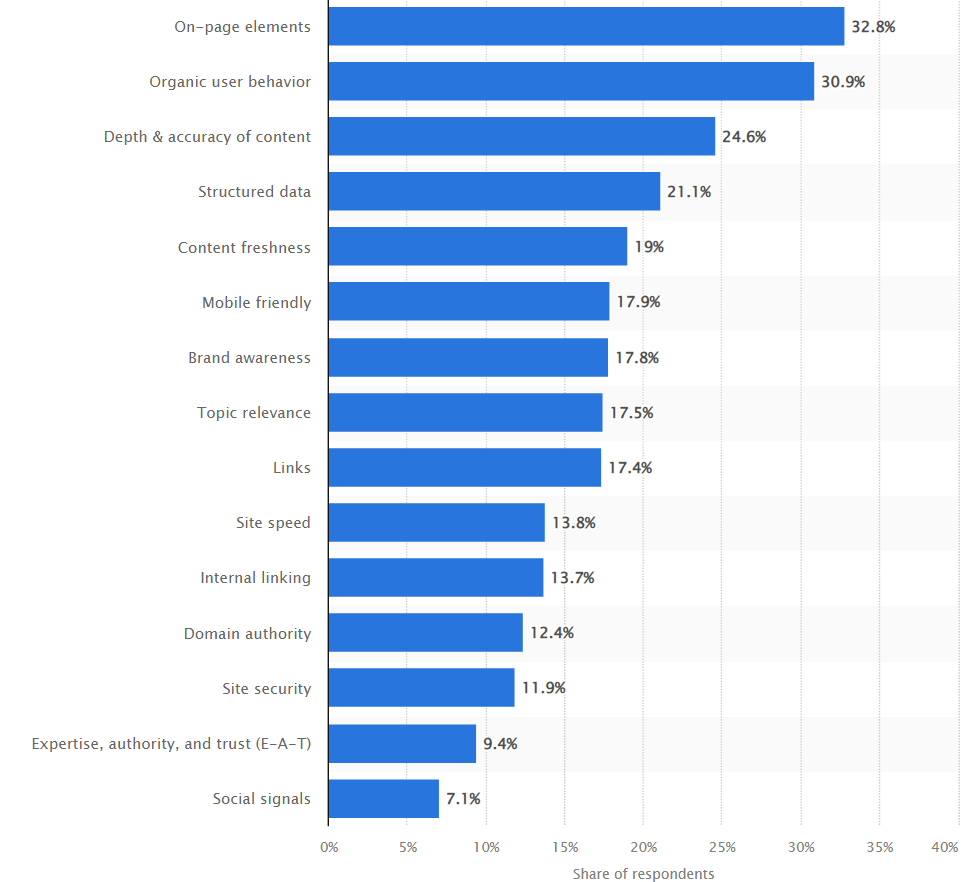 SEO experts believe that on-page elements (with approximately 33% share) are most important to impact Google web page rankings. Here are some of the most essential elements:
Meta description
Meta title
Page URL
Title tag
Keywords
The metadata on your page contains multiple keywords. In addition, users type phrases or keywords to search for the desired service. This on-page SEO importance makes it crucial to decide how many keywords per page before publishing your content.
Keyword Stuffing And Placement: An In-depth Look
First, you should understand the impact of SEO keywords. Basically, a web page can contain several keywords and phrases. Hence, a well-optimised SEO page can rank in the top search results based on the following:
Use of right keywords per page
Correct keyword placement
Smart use of phrases
Use of long-tail keywords
In a nutshell, how many SEO phrases are to be used depends on your content's length, quality, and scope.
Explanation
Each page should have a well-defined length and a unique set of keywords. Generally, proper keyword research provides a list of as many keywords as per relevancy. Hence, you should choose one primary keyword per page. The next two or three keywords can be secondary or long-tail. A page of 500 to 1000 words can work well with this keyword density.
However, you can increase the frequency of the primary keyword for a 3000-word page. According to SEO experts, here's a general rule of thumb: Main keyword density should be 1-2%.
The Problem of Too Many Keywords Per Page
A particular page can have many keywords jammed together. For instance, you could include the main keyword phrase four to five times in a small article, which leads to unnecessary stuffing. This mistake harms your SEO results and is prominently called keyword stuffing. So, it is crucial to include a secondary keyword on the target page.
Always take care of keyword stuffing in your SEO strategy to make your page sound more natural and avoid the Google penalty.
How Many Keywords To Use Per Page For Organic SEO?
Now, how many keywords per page to boost SEO? Well, it can vary. However, one primary keyword and three related phrases are recommended numbers. Still, you can follow these tips to generate more traffic through proper keyword usage.
Assign a Singular Focus on Keywords
Instead of focusing on your whole website, target landing pages dedicated to a particular topic. This way, you can simplify the monthly search volume, track keyword rankings, and create content optimally.
Consider an eCommerce store with specific pages for different products. If a landing page contains information about clothes, find other relevant keywords that revolve around 'clothes.' If the main keyword is 'clothes in the UK,' just add two more relevant phrases. Keep the remaining keywords for other target pages.
Use Variations in Other Pages
Here's a stat worth noting—50% of online visitors type search queries of four words or longer.
So, it's time to use these long-tail keywords to redirect other pages. Voila! Now you have the same words with more relevancy.
Building on the example in step one, consider your related keyword to be 'clothes for men.' You need to revolve the other two to three phrases around this keyword. The trick here is to include relevant keywords on each page that encourage clients to explore other pages. Hence, your site will gain more organic traffic.
Find Balance Between Search Volume and Competition
To ensure you don't end up with fewer keywords per page, it is vital to conduct thorough research. Aim for phrases or words with a high search volume.
At the same time, research your preferred Google tools for low competition keywords. The trick here is to stay relevant without extremely difficult competition. Targeting such keywords improves the probability of ranking high on the first page.
A Lead-up to Organic Search Engine Optimisation
If you know how many keywords should you target, the road to gain more traffic becomes easier. Smart keyword placement improves your chance to rank in the first five results.
Yes, you read that right. The first five results are more relevant than ranking on Google page one. Why? Here's the reason.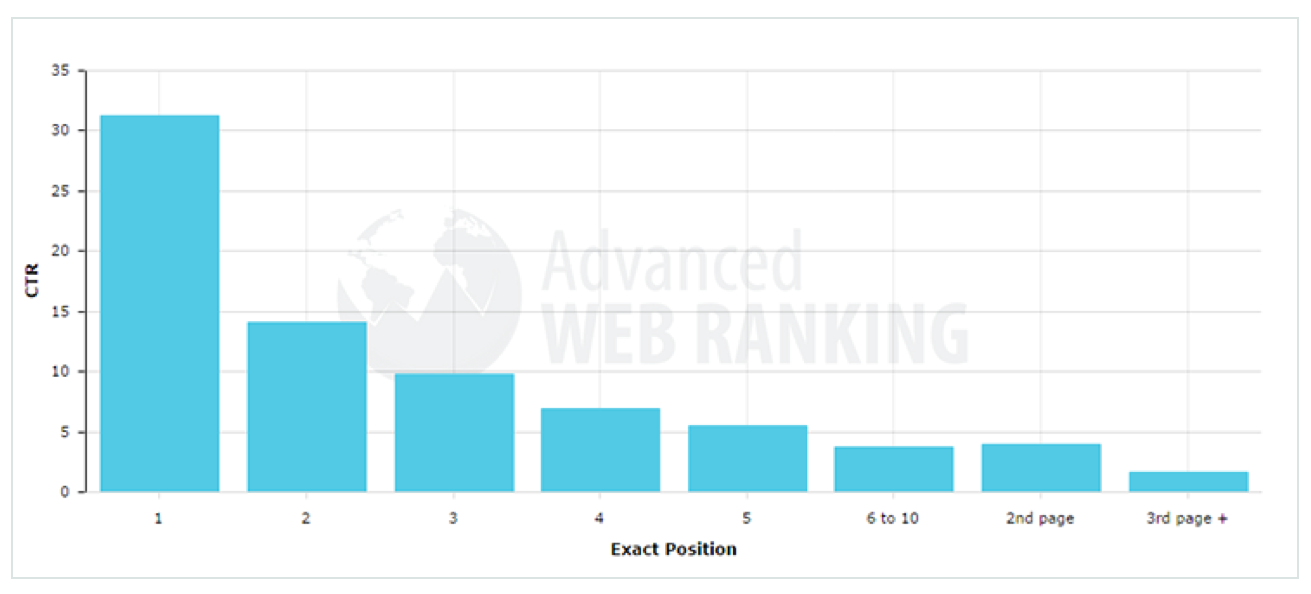 The first five organic searches account for a staggering 67.6% click-through rate. How can you achieve a place in the top five? One way is—proper keyword frequency.
Basically, organising keywords on the different pages on your site improves your chance to create optimum pages. Subsequently, Google scans your page and notices the following aspects:
Proper on-page elements
No keyword jamming
Controlled use of primary keyword
Sufficient use of long-tail keywords
In addition, visitors engage with more natural content due to proper keyword density. Keyword planning for a single page can thus lead to a long-term benefit.
Keyword Placement: Beyond A Page
Besides the suggested frequency on a single page, keywords can help generate traffic at specific on-page locations.
Headline
Metadata
Headers
URL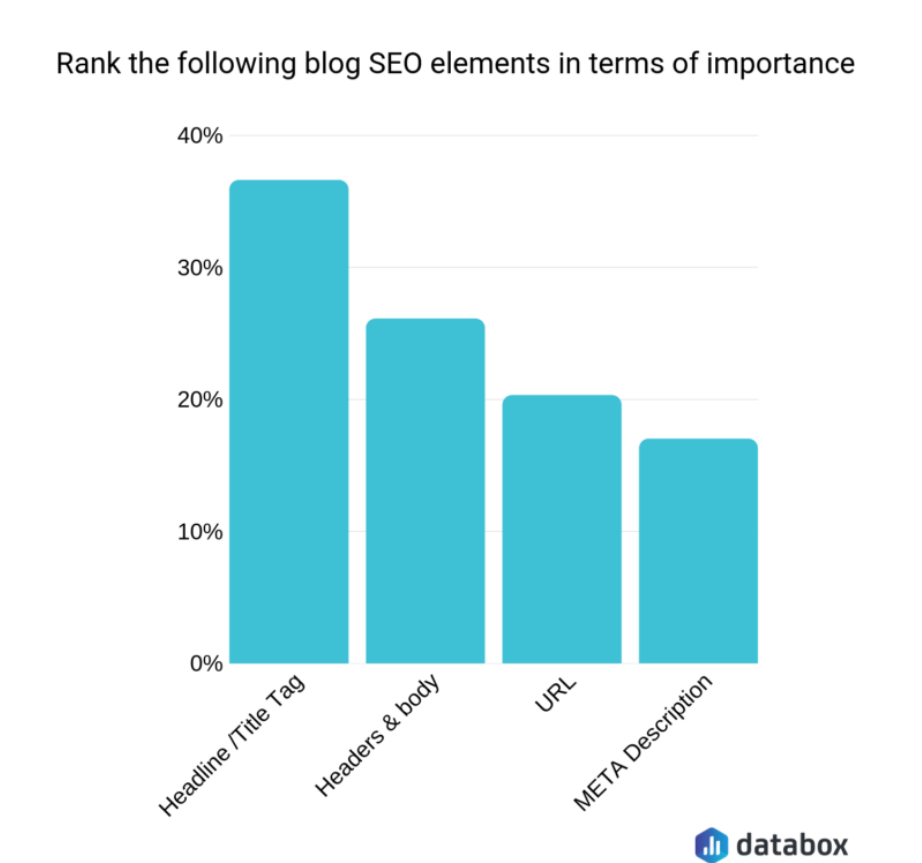 Nearly 36% of SEO professionals feel headlines to be the most vital SEO element. However, can you spot the one common factor in the four crucial SEO parameters?
Here's the answer – Keywords. These search terms are present in each of the crucial SEO elements. Hence, in addition to deciding keywords per page, it is crucial to use them at relevant locations. Also, meta keywords can be a part of your meta KW strategy on the sidelines.
A Word on Keyword Rank Tracking
Digital marketing can get too technical at times. For instance, you can decide the main keywords per page strategy and quickly move on to the tracking process.
Do not spend more time analysing the keyword rank of one page. Instead, use Google Analytics to monitor the site traffic. After all, viewers will enjoy reading content with the perfect blend of keywords and related terms.
Eventually, you can plan for more keywords for different pages. Small businesses can achieve more traffic and rank high on Google in this process.
Wrapping Up
The best strategy to decide keywords per page is to finalise a primary or main keyword. Next, conduct keyword research on long-tail phrases. Consequently, use three variations of keywords on one page.
You can keep the main keyword density between 1% to 2% for lengthier content. Likewise, you can use five to six related keywords on the page.
During this process, avoid keyword stuffing. Also, follow the tips to utilise keyword density for your organic SEO advantage. Hence, you can now decide how many SEO keywords to target on different pages.