Search engine optimization isn't just about keywords and fluid website designs. Unless it pulls in more web traffic and conversions, there's no point in having an online presence.
That is where digital marketing comes in. Needless to say, most businesses are well aware of this concept. However, social media marketing is an often underutilized SEO strategy for solid search rankings.
If nudged the right way, Instagram, Twitter, and Facebook users all across can peddle you to the top of Google search results. For this, you need to figure out how to improve SEO with social media presence of your website and use these social platforms to your advantage.
Before we let you in on some simple tips on social media marketing, let's refresh some basics.
What is Social Media SEO?
Social media is everywhere, and businesses have understood the wide reach of social channels. Leveraging social media platforms for improved search traffic is the crux of social media SEO.
Granted that learning how to improve SEO with social media won't fetch you overnight results. But your SEO efforts mixed with social media marketing strategy are immensely fruitful in brand building.
Now don't get the both mixed up – social media and search engine optimization are two separate pathways.
It's indeed true that social media marketing doesn't technically affect search rankings.
The social media posts and links may get you some limelight online. However, search engine algorithms don't consider such social media efforts as a ranking factor.
But the differences don't run deep when it comes to targeted digital marketing efforts.
Here's the thing – although Google and other search engines don't include social media directly for ranking the SERPs, it can give you a significant push.
There's some indirect relationship between a website's search ranking and its social signals.
That brings us to our next question.
How Does Social Media Affect Google Rankings?
Even though social media isn't a ranking factor, Google crawls and indexes such pages. It treats your social profile as any other HTML page: nothing special about it.
But do you think strong social media signals bump up your search engine results? If your social media post has jaw-dropping views and likes, will Google see it in a different light?
Sadly, it won't.
Search engines don't pay special attention to social signals while ranking a web page. If they did, it wouldn't take a mighty force to trick the algorithm and influence page positions.
Another reason is the frequency of social media shares. They are round the clock, and search engines (yes, even the omnipotent Google) may take a while to catch up to crawl and track such events.
But the only thing that matters here is that we know most businesses prefer embedding social media marketing in their overall SEO strategy.
And it seems to work, albeit indirectly, to influence their presence across search engines.
If there's little conclusive evidence that social media impacts SEO, why bother chalking out a social media optimization strategy? Let's find out.
Why Amp Up Your Social Media Strategy?
It's safe to say that social media plays a huge role in brand perception and engagement today. But how do social media pages bring in organic traffic? Well, there are quite a few of them.
1. Help Google Index Your Social Media for Search Rankings
After all's said and done, Google will naturally rank pages that perform well in a relevant keyword category.
If your social media accounts are regularly churning out high-quality content to the target audience, it can make a huge difference to your content marketing campaign.
Such social media marketing efforts are a search engine favorite for indexing.
Google Analytics also makes it easier to track and observe social media intelligence. You can set up a social media performance reporting goal and review the stats.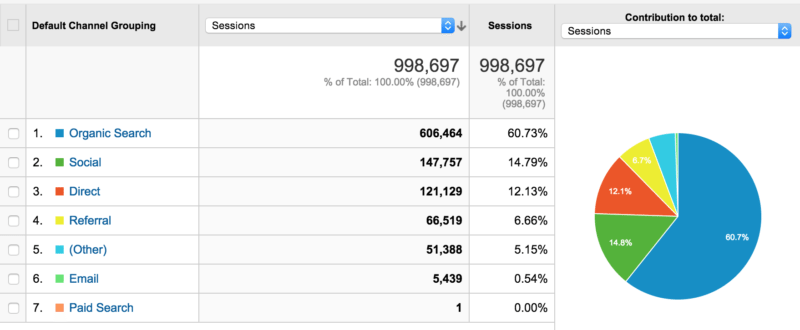 As we cover both the yin and yang of it, social media posts don't guarantee Google to crown you the highest SERP. The content needs to resonate with search queries.
To elaborate, users are more likely to find social media sites and pages of specific celebrities and brands by feeding in their names.
Also, suppose your blog posts are doing well on social platforms and receiving website hits. In that case, the blog will eventually show up for relevant queries as the crawlers identify its social factor.
2. Brownie Points on Brand Authority for More Traffic
SEO social media marketing lets you score high in terms of Google's E.A.T. concept – it stands for Expertise, Authoritativeness, and Trustworthiness and is important to gauge how to improve SEO with social media channels.
Google considers and evaluates the trio for all websites to rank them accordingly. Your expertise in the said area shows in the kind and quality of content produced. Users and Google trust your website only when it is legit and transparent with content and related details.
The third concept is authority, and like its counterpart trustworthiness, it's relative to context. Authority is about the weight of your brand in the market. If your website is among the go-to sources for a topic, you've carved an authority in the area.
For search engines, a website with high domain value has the potential to feature higher up in search results.
3. Increases Your Chances of Link Building
Link building from social media should be a part of your content strategy. Influencer marketing can help you earn quality backlinks from authoritative websites.
Influencers are highly active on such platforms, and you can't ignore social media for this goldmine of possibilities. Some link building strategies you can use for links are:
connecting with fellow bloggers and brands
leverage the following of influencers/celebrities
identify niche hashtags like #cleanbeauty or #discoverunder10k to get more views
4. Scales Up Content Marketing and Brand Promotion
Social sites can help increase your SEO rankings via multi-channel content marketing and promotion.
Platforms like Instagram help generate and maintain a flow of content for their target audience. Naturally, users see more of the brand and may wish to buy their products after repeated posts.
Not limited to a single site, social media allows promoting the same content across multiple platforms. Social media shares might not have the same benefit as actual links from high-quality sources. Nevertheless, they can impact your bounce rate and the time users spend on the website.
5. Keeps Up the Online Visibility with Higher Engagement
Nothing spells engagement like social media. As said before, you're not gaining a lot if someone shares your post on social media sites. But the good news is that engagement is a ranking factor.
You can start by designing a marketing strategy and promoting valuable content among influencers and the common public to gain a good rep. If you get into the memory of users, branded searches and website clicks automatically rise.
6. Real People are Your Brand Ambassadors
Social media platforms stand tall on the intensity of user engagement. Brands have been connecting with consumers online via Instagram and other social platforms to garner more attention and, eventually, sales.
Their social media followers drive brand recognition, and that's a good start for new brands out there. But it's not brands that want the attention – it's about 78% of consumers who want businesses to leverage social media channels.
If your target audience wants to see your social media accounts, you make one. If they want a platform to share and critique your offerings, you give them one.
We want you to reflect on the concept of search engine authority – real people are key to forging authentic connections. For instance, your social accounts must respond to customer feedback, extend solutions and radiate a wholesome feeling that you care. Studies say 57% of customers will spend more on your brand if done correctly.
You not only get customer loyalty but free and buzzing advertisement through social media profiles.
7. Social Media Platforms are Search Engines in Their Own Right
Gone are the days when users only searched for queries on search engines. The likes of Instagram and Pinterest are alternate platforms. People search for products and informational topics like money management, health, and nutrition – you name it.
Brands focusing on beautiful visual content can build a following and increase discovery on such platforms via hashtags, shares, and paid promotions.
6 Ways on How to Improve SEO with Social Media Marketing
Now that the reasoning for SEO social media marketing is out of the way, let's dive into the tips on integrating social media into your content marketing strategy.
1. Optimize Those Social Profiles
No surprises on this one.
If you don't already have social media profiles like Twitter or Instagram, we insist you create one and revisit to read further to optimize it.
It's not rare to see several profiles show up when searching a brand on Twitter or Facebook.
Despite clear branding, it's not always clear which one is the real/main profile. You must make it easy for visitors to recognize official pages or other sister profiles.
Instagram, on its business profiles, asks you to fill in the name and products or services category. You also get a space to briefly describe your brand and its USPs, along with a linking option to your website and other IG accounts.
The step isn't limited to text alone. Images are primal to social media, and their optimization is equally rewarding. Ensure all images on the account are of high resolution. We recommend using stock photos only if nothing else is available – trust us, you're better off with original pictures.
2. Find Relevant Keywords
Keywords are the holy grail of search results. Get them right, and your rankings are bound to soar with great content.
That is yet another vital strategy on how to improve SEO with social media. As social media sites are turning search-oriented more than ever, you must identify keywords close to your niche.
Keyword research gives a brief idea of popular keyword searches. Including these keywords, of relevance to your domain, in the profile is often considered wise.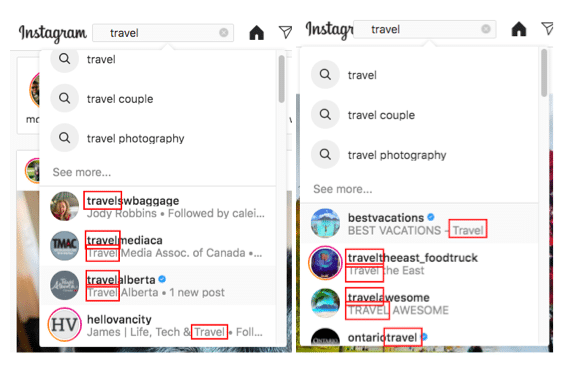 That apart, this exercise also lets you gather topics and popular ideas for creating for the social media platform.
However, remember keyword stuffing? The one where you add the selected words and phrases as many times you can. It not only hurts your SEO ranking prospects, but the brand authority also takes a hit.
Keywords are not the same as hashtags, but the latter functions on similar lines for social media SEO. All your social account posts must have relevant hashtags to set the ball rolling toward targeted users.
Again, remember to use them reasonably to not come off as spam.

3. Quality is King – Create Content Worth Engaging
All your SEO efforts on optimizing social media are in vain if the content you offer is substandard.
Quality content is the only way to the top, and shortcuts don't take you far. Therefore, you should focus on creating thoroughly researched and helpful content that enables social sharing.
There's a common misconception about the need to publish on the chosen social platform with lightning frequency. That's not always true. Your social profiles can have a steady and consistent rate of content posts with a heavy emphasis on quality and visual appeal.
Are you having trouble with what to create? Begin by assessing what your prospects are searching for. Once you know what your ideal reader wants, it's easier to serve helpful content.
As a brand, you have quite an advantage of playing with user-generated content. Repurposed content is your ticket to stirring a buzz, and use it to your best advantage.
Did someone tweet about your heritage hotel as a great option in the area? Retweet it to celebrate and acknowledge the customer. An IG user posted a story on how good your restaurant is? Tag and repost to let a wider audience know.
4. Spend Time on Link Building Back to Your Website
Creating inbound links and earning external links is a classic SEO technique. But backlinking is also the most difficult to achieve.
As this is a passive process, the onus of success is on the users rather than the websites. We cannot stress enough on the content here. If a post directed to your blog leaves an impression on users, they may save it as a reference for later and/or link it to their profile posts.
If you're looking to refurbish older content or looking for new ones, this technique may come in handy.
The Skyscraper Technique
The skyscraper method is a content creation strategy for your posts to become link-earners. The concept is designed to ensure your pieces outperform and overtake the competition.
You give the blog posts a facelift to create more value for the reader and extra keywords that rank higher on search engines.
By doing so, the content will be able to feature a variety of keywords. And since there's increased value, you'll earn quality backlinks.
How to go about skyscraping your blogs? Follow these three key steps:
1. Surf online to locate already well-performing blog posts with high-quality content and more backlinks.
2. Create a blog post on similar lines, and put in extra effort to make it better than the inspiration. For this, work on making it thorough, updated, and add in relevant resources)
3. Identify marketers who'd linked on the original web page and request them for a link-back.
Marketers are more likely to link to your better and improved content as they initially found the original blog worthy of linking.
5. Share, Share, Share!
Do you recall how most influencers on YouTube prompt viewers to "Like, Share, and Subscribe" to their channels?
This CTA isn't a formality – social media pages grow on the merit of shareable content.
All the above tips on how to improve SEO with social media are steps to creating content with the potential to reach the masses.
How do you ensure the post is shared through the roof?
For starters, your post needs to fulfill a need: It should either
Solve a problem of the target audience
Inform users on topics of your area/industry
Amuse and make users laugh
Be of emotional appeal
Remember to include trending concepts and hashtags for instant reach.
Your user research on demographic and ideal-customer profiling on age, location, gender, interests, etc., will help narrow down the type of content.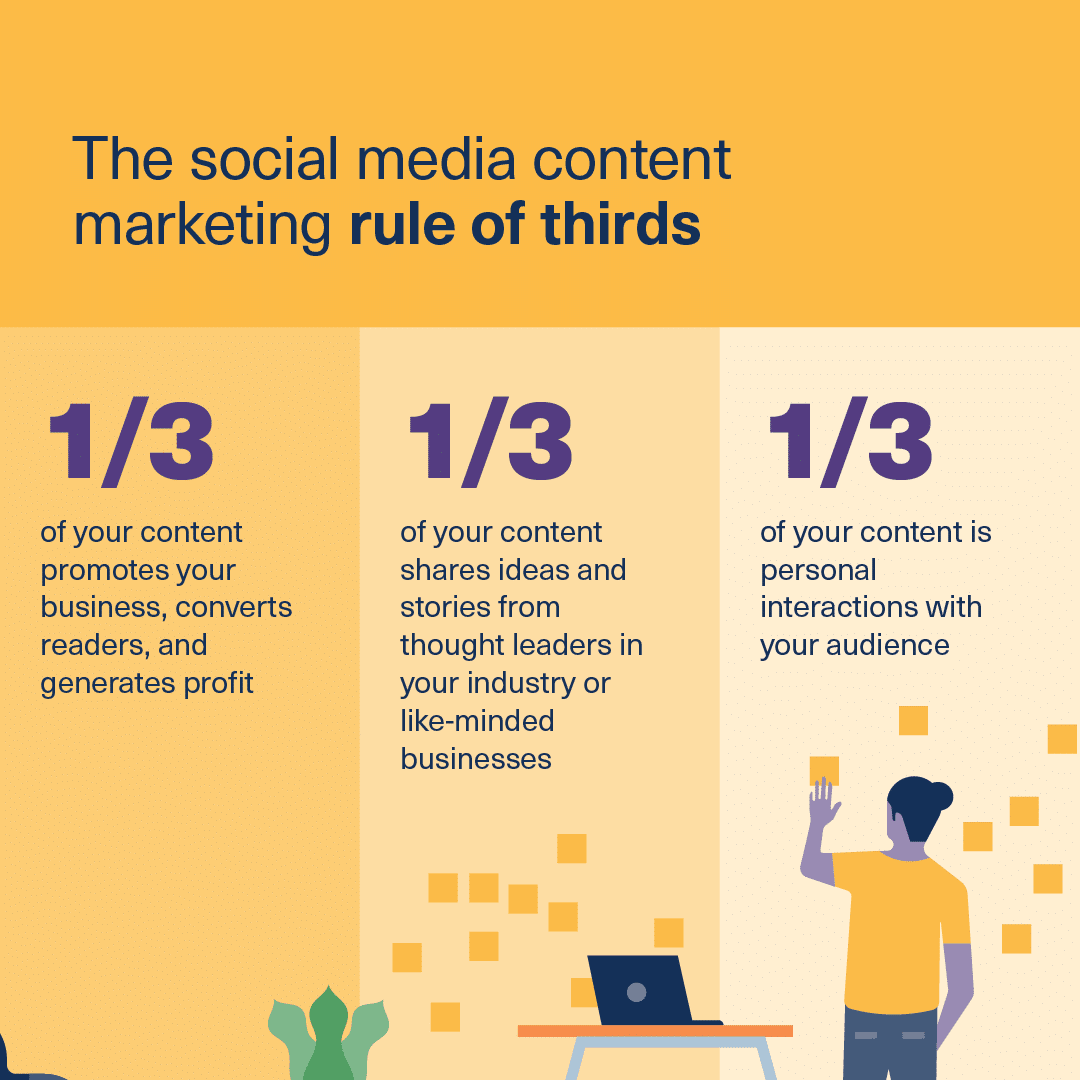 There is a vast network of influencers willing to partner with brands for content creation and reach. Partnering with multiple such accounts (paid or unpaid collaboration) gives you the benefit of using their followers for visibility.
You can also consider hosting contests and giveaways of your products to attract more eyes to the brand account.
6. Keep an Eye on Competitors
There's no dearth of competitive brands on social media platforms. To stay ahead in the game, you can adopt a few competitor-focussed strategies to understand what works in their favor.
Begin by running a competitive analysis to arrive at insights like performance benchmarks, best times to post, setting your brand apart from the rest, and more. Through this, you'll identify the ongoing trend in the industry along with any gaps you could fill.
You can use social listening to run a deep analysis of competitor brands. Run a Google search on them, map all account handles and activities, and figure out their content plus engagement strategy.
This way, you can follow popular practices and aim to outperform some weak plans with improved actions.
Parting Thoughts
Social media today is not just limited to scenic pictures and funny posts.
If you're a business, it's a perfect space to gather a like-minded community, create your brand's voice, and present top-notch content that adds value — while leveraging it to influence your organic search strategies.
Apart from the above tips on how to improve SEO with social media, there are other pressure points to be mindful of while designing a strategy.
One of them is to maintain consistency in your content theme. Your posts' design and tone should entice your ideal customer, no matter what platform they discover you on.
It's also crucial to maintain your site's design. Higher load times and inefficient websites discourage social visitors from staying, which is a lousy ranking indicator.
With all these tips on how to improve SEO with social media, it's time to get on those trending platforms, create awesome content and discover a wider pool of customers.
Happy optimising!